AUGUST & SEPTEMBER 2020
Viewing hours for 150 N. Riverside Tenants & Guests:
Monday thru Friday
8–9:30am
12–1:30pm
4:30–6pm
Public Viewing Hours:
Fridays 6–8pm
Saturdays 1–5pm
Sundays 1–5pm
Starmesh, 2020
3D animation, sound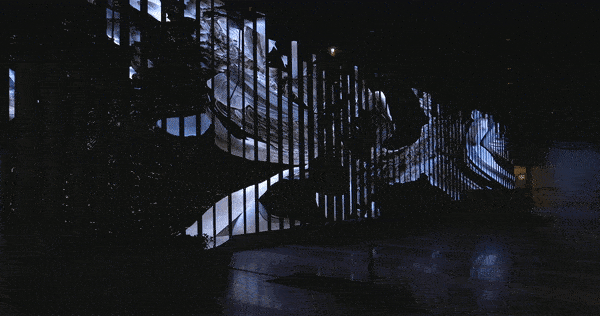 Starmesh is a multidimensional landscape with warping starfields and geological formations. Its vast horizon dissolves the surrounding space, creating a large expanse reminiscent of the cosmos. This site-specific work breaks the mundanity of the everyday to present a contemplation on the interconnectedness of being; reminding us we are more than our tethered routines.
Sara Ludy is an American artist based in Northern New Mexico. Through an interdisciplinary practice, hybrid forms emerge from the everyday confluence of nature, simulation, and the unconscious; reflecting an uncanny presence that questions our relationship to immateriality and space. Previous exhibitions of Ludy's work include the Museum of Contemporary Art Chicago, Whitney Museum of American Art, Berkeley Art Museum, Vancouver Art Gallery, bitforms gallery, and Künstlerhaus Bethanien. Her work has been featured in Modern Painters, The New York Times, Art Forum, Art in America, and Cultured Magazine.
Your project explores the space between digital abstraction and physicality. Has the unique architectural structure of the 150 Media Stream inspired or affected the transformation of form and void in your work?
The monumental screen references the city it occupies, and a mountainous landscape that it doesn't. Its large presence grounds you in the immediate space; in a city, as a public sculpture. I wanted to dissolve that physicality and context, so I focused on depth. I extended the work's horizon far beyond the building to open up space.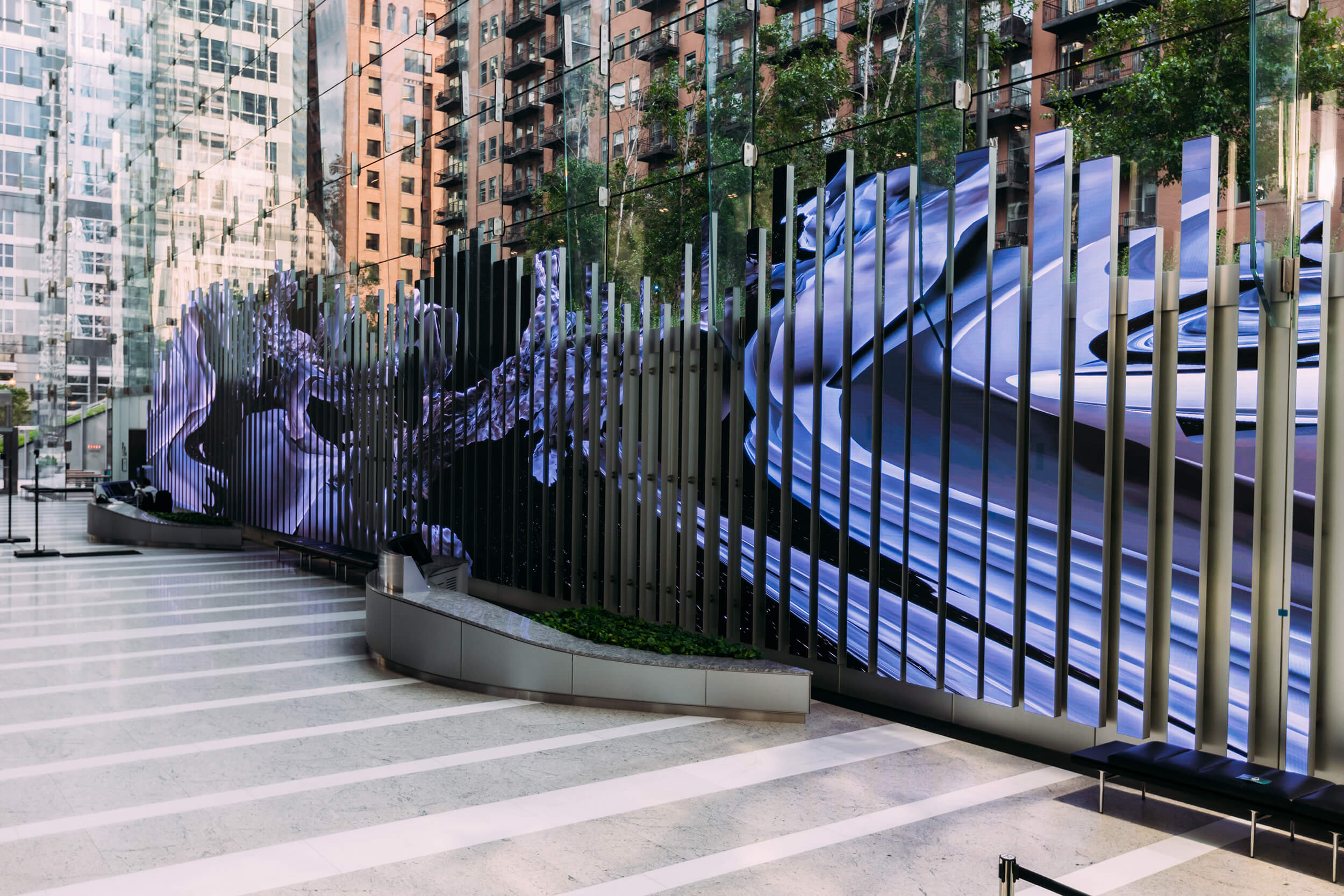 Your work is meditative with traces of textures and materiality that seems to be inspired by the natural topography but with an uncanniness of computer generated simulations. Has there been any experiences of nature, dreams or Eastern practice like Feng Shui that have influenced this specific project? Can you elaborate on the relationship between your technological driven process of making this work and the conceptual aspects rooted in the intuitive state of subconsciousness?
Computers are fun spaces to dream inside. They manifest intention through a material that can't be seen all the time. The process of working with computers is no different than how I work with any other medium. They allow me to discover new ways of seeing and experiencing the world through intuitive means. Starmesh was created over a year as a slow discovery of a space, inspired by the sandstone formations I had been visiting the last couple years. I sculpted a vr environment into various shapes and colors until it showed me what kind of space it wanted to be. Starmesh is a flythrough of that space.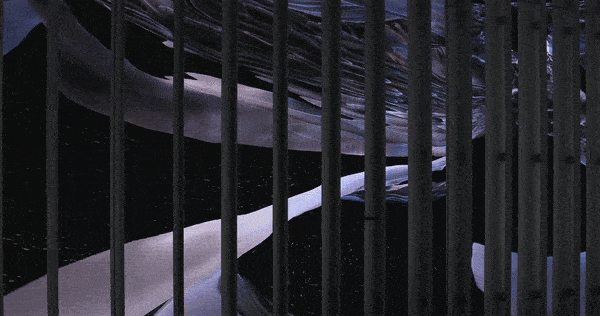 How has the current pandemic affected your work and life as an artist? Because time-based work can strive in a virtual space divorced from the physical environment, how do you see the future of your work (or digital art in general) under these circumstances?
The pandemic has affected life and work in many unknown ways, and it will take another year or so to really understand how. Since it began, it's been difficult for many artists to make work, myself included. We're collectively mourning while adjusting to new ways of living. It's important to be gentle with ourselves and each other during this time and not assert a ton of work expectations. We need that energy to get through the pandemic, to end systemic racism, poverty, hate, and every injustice that plagues us so we can collectively heal with our planet in order to have a future. As for art in general, I'm not sure, but I hope it will embrace all ways of seeing and be challenged with less fear.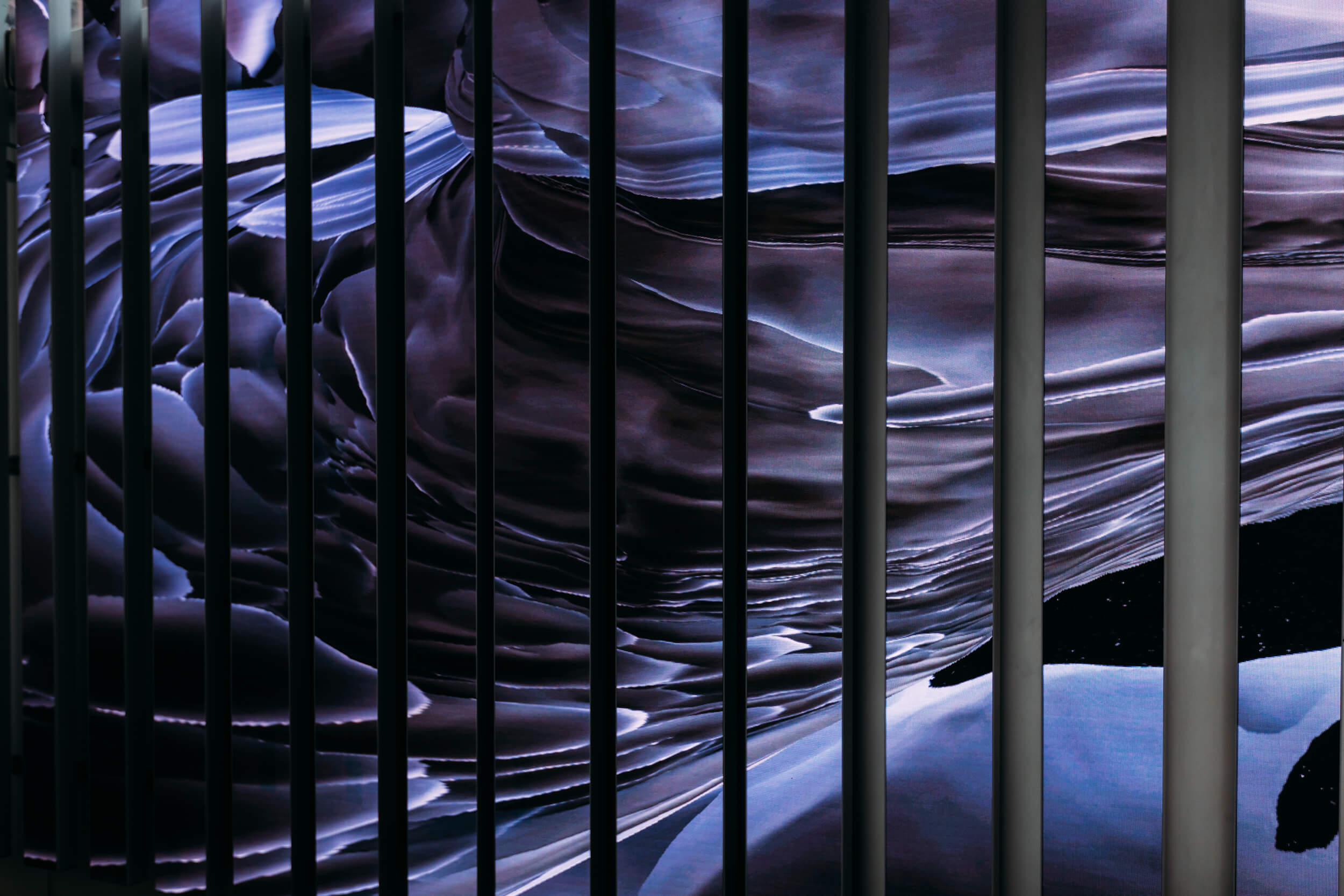 Learn more about Sara Ludy here

Streaming Next… Patrick Steppan and Odessa Sagli