Streaming Now…
Impermanence | Metempsychosis
FEBRUARY 22 thru APRIL 30, 2022
Viewing Hours:
Monday–Friday: 12–1:30pm, 4:30–10pm
Saturday & Sunday 1-7pm
Instructions on applying the AR filter from the lobby of 150 N Riverside: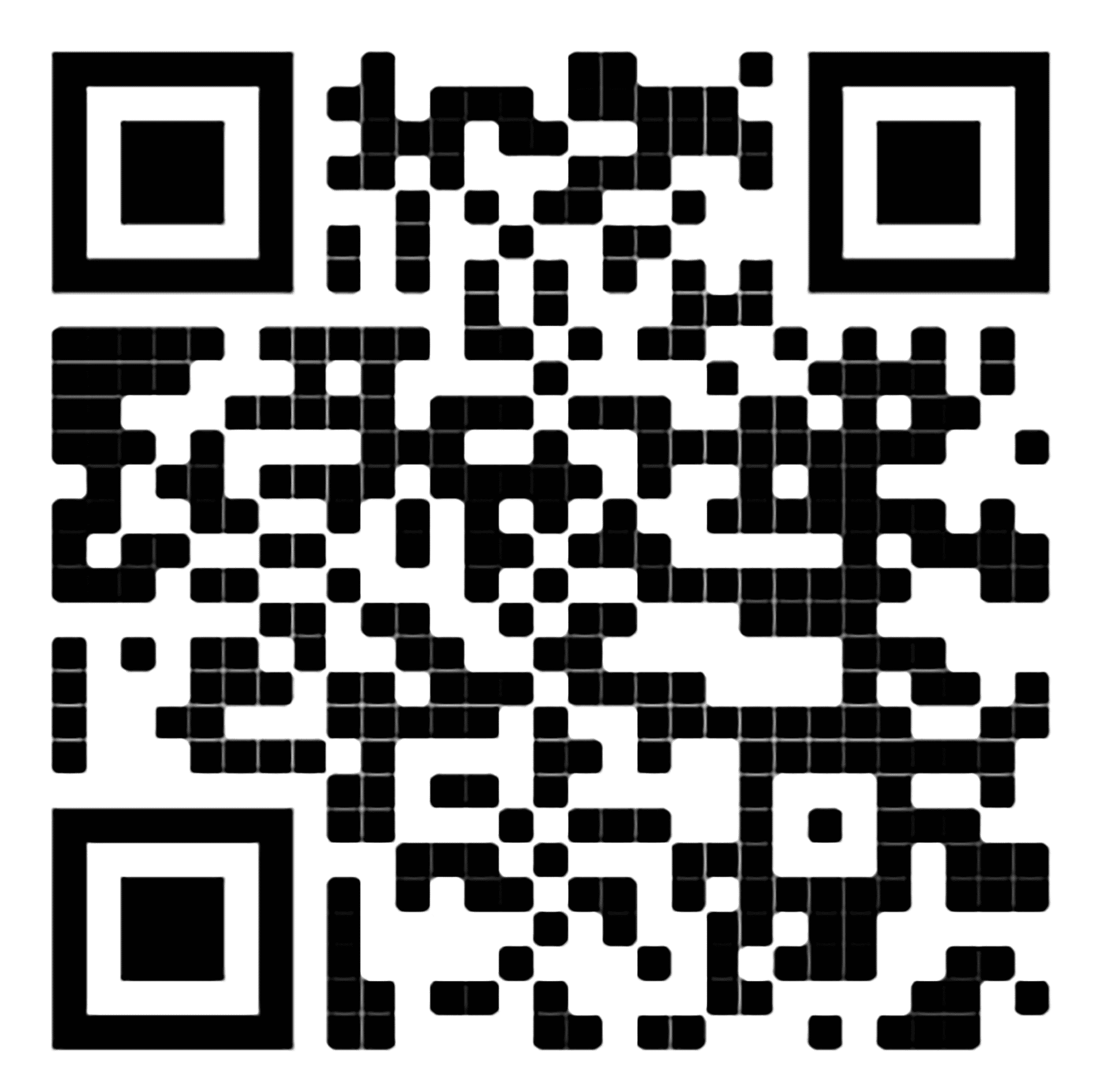 1. Scan the QR Code on the signage
with your smart phone.
Instagram will open if you have the app.
2. Follow the instructions.
Use the front camera view and tap the screen to place the experience.
3. From any vantage point in the space,
you'll become a part of the AR experience.
Impermanence | Metempsychosis is an augmented & immersive experience, exploring rebirth and the ever-increasing complex nature of reality—in tandem with technology.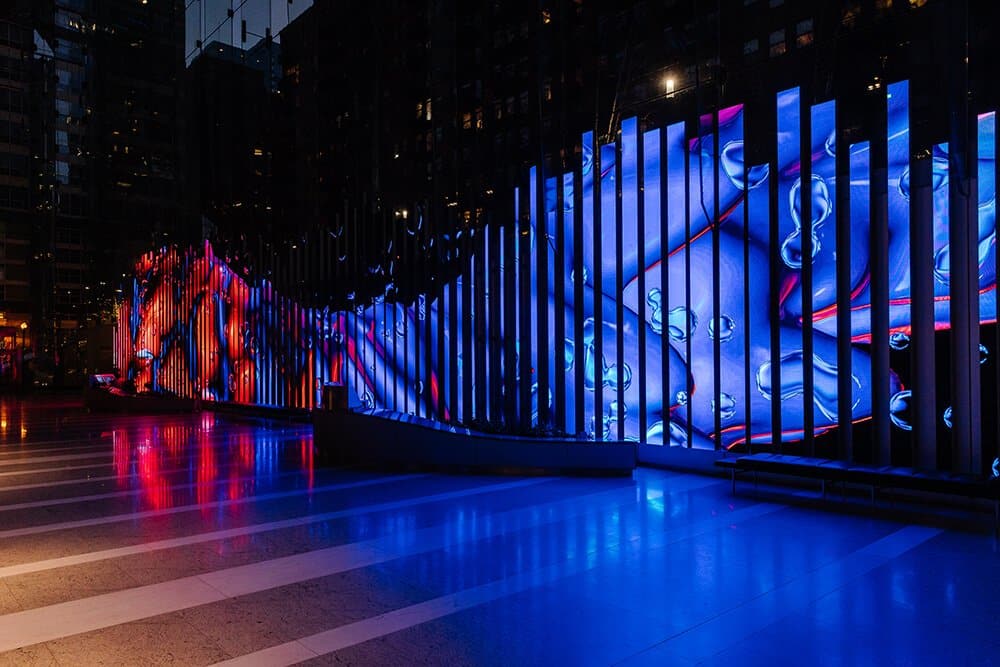 This dual exhibit consists of a five-part animation, which advances through the developmental stages of an unknown species. Throughout the journey, the observer maintains an intimate gaze but is never fully permitted to see the organism in its entirety. Privy only to an isolated view, a sliver of the truth is revealed.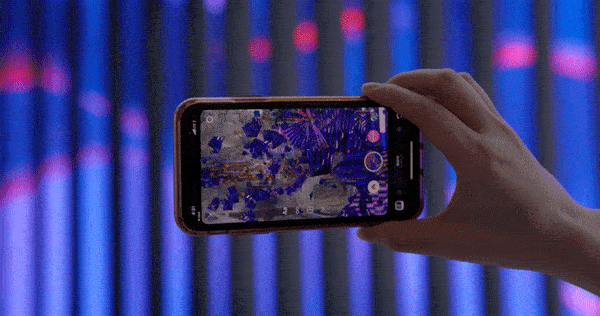 Overlaying the experience, an Augmented Reality (AR) filter is designed to be placed anywhere within the setting. Adding an additional layer of complexity, the AR component renders the augmented environment indistinguishable from the subject and the subject indistinguishable from the space.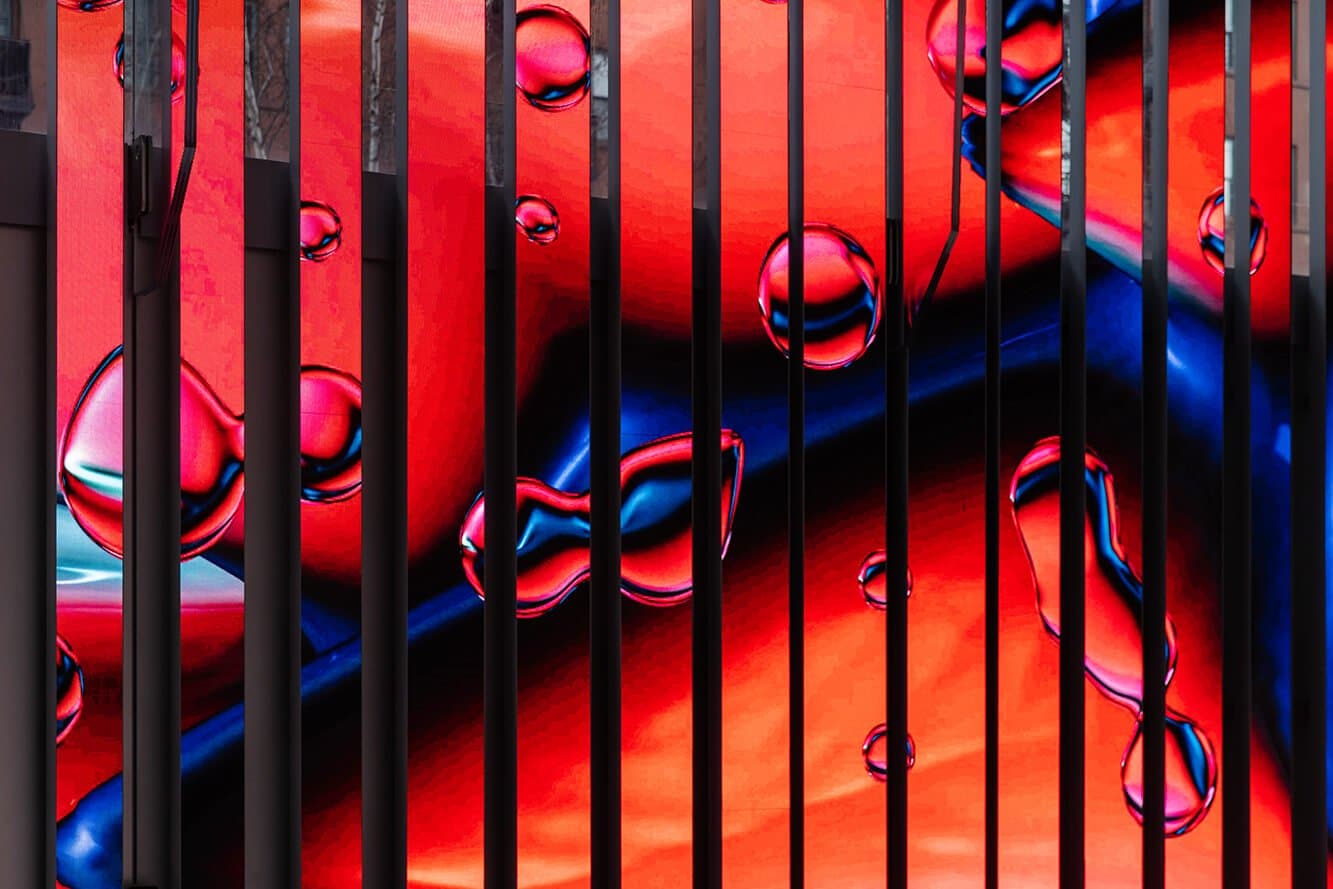 Metempsychosis and its AR filter both act as philosophical allegories, as well as deliberate visual compositions. Through the use of lines, the animations reflect both the structure of the display panels as well as their urban landscape. While the use of scale, color & light, evoke a sense of depth & harmonious tension within the space. The pairing of AR alongside the animations, both activates and unifies the experience, fusing together the user with the art itself and the surrounding world.
Rory Scott's project Impermanence
Since 2010, Midwest-based artist Rory Scott's primary focus has been on her ongoing project Impermanence—which serves as both her life practice and visual body of work.
Impermanence as a practice is an ongoing reflection and confrontation with the passage of time. An exercise of letting go and learning to use time as an agent of change, by creating deliberate & consistent patterns to achieve desired results.
As a body of work, Impermanence embodies these ideas through dreamlike imagery & the creation of augmented worlds that reflect the inner universe of memory and thought.
Scott said: "I want my work to convey the idea that when you change your thoughts, you change your behavior & action. When you change your actions, you change yourself. When change yourself, you change your community in turn."